Crombie Lockwood Advises on Top 10 Business Risks in 2022
-As published by Team Provider, Crombie Lockwood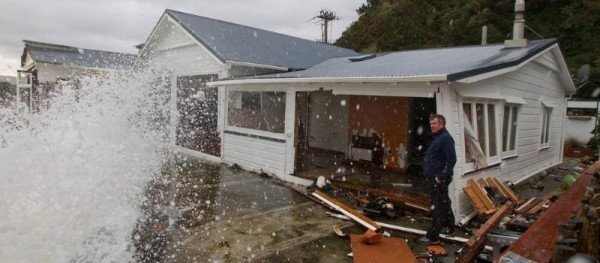 Doing business in 2022 is a very different experience from what it might have been two years ago. Unprecedented changes due to Covid-19 have caused global commerce to react and evolve, and many of the certainties of business have shifted. Adding to this are other extraneous threats to the ability of companies to continue trading as they once might have. These factors shape the nature of the biggest risks companies face.
Each year the Allianz Risk Barometer report assesses the most important business risks for the next 12 months, based on the insights of 2,650 risk management consultants, underwriters, senior managers and claims experts from 89 countries and territories.
Crombie Lockwood Senior Business Development Broker, Jarrod de Pont, says the altered nature of doing business in a pandemic is reflected in the number one risk listed in the Allianz report.
Top risks
Cyber incidents
Business interruption
Natural catastrophes
Pandemic outbreak
Changes to legislation and regulation
Climate change risks
Fire, explosion
Market developments
Shortage of skilled workforce
Macroeconomic developments
Source: Allianz Risk Barometer 2022
Cyber an evolving risk
"The cyber threat is an evolving risk because the methods used to attack vulnerable systems are always changing," explains Jarrod. "Some attacks are extremely sophisticated, but phishing, which often simply relies upon human error, is still a prevalent form of attack, exacerbated by the 'work from home' culture that the Covid-19 pandemic necessitated. Where staff were forced to access files remotely, vulnerabilities in systems were revealed,"
Crombie Lockwood has been engaging with CIOs to help them understand cyber-attack trends and risks. Jarrod encourages companies to discuss cyber insurance immediately.
"Don't wait until your policy renewal date to speak with your broker about your cyber cover, because the situation is ever-changing."
Supply chains and business interruption
The Allianz Risk Barometer has identified the vulnerability of supply chains as the second most pressing business risk in 2022.
"Supply chain disruption and over-stressed infrastructure have also caused plenty of issues for companies and their customers over the past 12 months" says Jared.
While supply chain disruption has affected every trading nation, the positive outcome for business owners is an increasing awareness of business interruption risk. Greater emphasis has been placed on ensuring more robust supply chains and more investment in systems and tools which provide better transparency.
The Barometer suggests that, increasingly, businesses and insurers see the need to build resilience against the major causes of business interruption and having business continuation strategies in place as a competitive advantage.
Climate change in a Kiwi context
Jarrod says that the frequency of major weather events and natural disasters have also registered highly with those surveyed for the report, with natural catastrophes the third biggest risk, and the broader topic of climate change also featured.
Extreme weather can have a big impact on businesses, whether that be through a loss of stock, equipment or property. New Zealand is at higher risk of experiencing a major natural disaster, meaning business owners need to consider what their recovery plan might be.
"In certain areas of the country, within flood zones for example, the higher likelihood of an event impacts how the risk is underwritten. The result, inevitably, is a rise in premiums which companies will need to account for" says Jarrod.
Refresh your risk profile
To remain competitive, Jarrod says it is vital for businesses to regularly monitor their risk profile. Keeping tabs on the cost to a business of any insurable risks is a positive strategy in uncertain economic times. And because the events of the last two years have generated a greater need for adaption, relying on cover specific to a previous situation may leave a business unnecessarily exposed.
"It all comes down to accurate risk management," he says. "In the Covid-19 environment, many businesses are transacting with customers differently to how they did in the past." "Resilience and adaptability have got them through to this point, but as a result there is much greater risk in rolling over insurance cover that was specific to the way the business operated before. It's important for business owners to refresh their understanding of the shape and nature of their business now and account for their risk profile accordingly."
"Ultimately, what will drive the best results for a business owner when it comes to determining their risk profile, is a broker with comprehensive knowledge of the business."

Jarrod de Pont, Crombie Lockwood
"If your broker understands what your business' plans and priorities are and what the risk profile looks like, then that's a big strength.
Because Crombie Lockwood has a comprehensive team with specialist knowledge covering many different sectors, we have the expertise to offer industry-specific advice on your insurable risks."