Navigation Homes BOP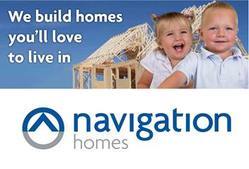 At Navigation Homes we take pride in offering service to our clients and working with them to negotiate the build process.
We believe that quality and choice ensures a great outcome for our clients and their new home. We could not provide this service without the close working relationship we have formed with our subcontractors and suppliers and feel that they form an integral part of our team.
Over the past few years we have established ourselves in a very competitive market and will continue to support the Team Local members who have helped us over this time. When I first moved to Tauranga I was always told to "Keep it Local" and it is the way I operate in business.
Not only do you get a good Team working with you – you receive the added bonus of the points system.
Navigation Homes BOP
PO Box 15224,
Tauranga Post 3144
P:
027 588 4848
E:
simon@navigationhomes.co.nz
W:
navigationhomes.co.nz