New Custom-Built Factory for NZWindows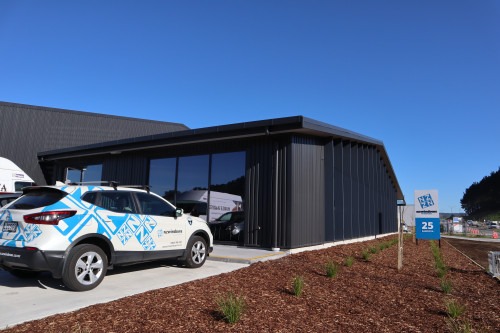 Making the move to a brand new, custom-built factory in Tauriko was a huge decision for Tauranga-based manufacturer, NZWindows. And as the team settle into their new facility, the benefits to all aspects of the business are really starting to show.
Established in 1990, NZWindows has grown alongside our Tauranga construction industry with branches now in Auckland, Whitianga, Hamilton, Whakatane and Wellington. However, this exceptional growth meant the operations and team were literally bursting at the seams in their original location.
Managing director, Kevin Allum explains, "After 16 years in the previous factory the move was a big undertaking, and after 6-weeks in the new factory the benefits are starting to show."
While the sales team and showroom are still based at their original site in Tauranga, the manufacturing operations are now located at the new site which is three-times the size of their original facility. The investment in workflow design, new machinery and an increased capacity is part of the plan to future-proof the business.
"The factory has been specifically designed to allow for efficient workflow while minimising waste," says Kevin. "This move was partly to keep up with existing workloads as well as catering for the future."
"We have also invested in new machinery and plant to increase capacity and improve quality."
Customers and building partners can still visit the showroom and talk with the sales team at 9 Koromiko St which has been retained as a more central and easier to access location.