Trufold Awarded Dulux Approved Applicator Status & QNET Accreditation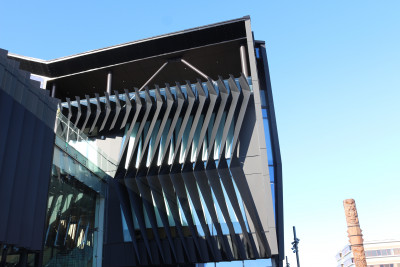 One of only two batch oven powder coating businesses in New Zealand to achieve Dulux approved applicator Accreditation, Trufold Products has noticed significant growth in demand for this application since gaining accreditation in March this year.
"This is a really important benefit for architects and engineers," explains managing director, Shane Eastergaard. "The status means we can offer a Dulux 20yr warranty which is especially significant for coastal buildings as well as those in the construction sector working to prevent any further leaky buildings."
To achieve the Dulux approved applicator status, Trufold Products' powder coating facilities must operate under the strict quality management system designed by Dulux Powder & Industrial Coatings. To retain the accreditation their entire powder coating operation is regularly audited to ensure it continues to conform to Dulux standards.
"Since we achieved the accreditation we have seen a big growth in demand for this application for building projects throughout the North Island," says Shane. "One of our most recent projects was powder coating the shade fins around the outside of the new University of Waikato Tauranga Campus building in downtown Tauranga."
Trufold Products offers a free pick up and delivery service for customers anywhere in the Tauranga. They also offer an urgent, next day turn-around service on request.
To find out more, visit their website here.