2018 Christmas Function & You Travel Prize Winner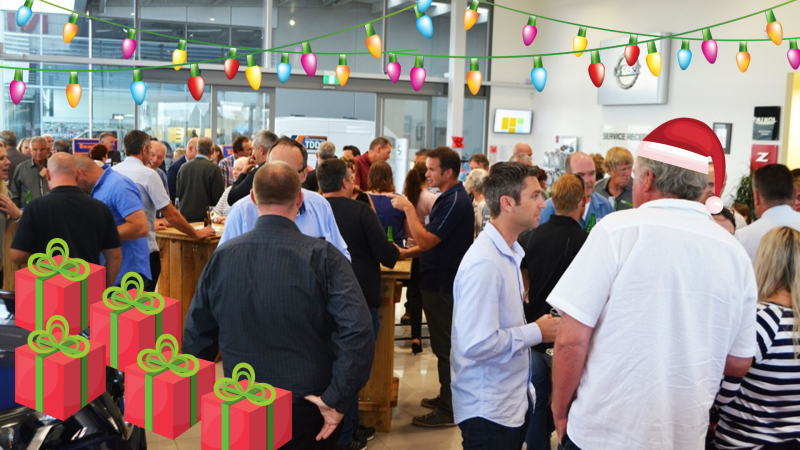 Our annual Christmas function is open to all our Team Builders and their partners as guests of Team Local.
This all expenses paid event is going to be held at Farmer Auto Village again this year. We put on a delicious selection of food (from 7pm) to go with our open bar which will be offering a wide selection of beers, wines and non-alcoholic drinks for all our guests to enjoy throughout the night.
It really is a great night out and you could win one a spot prize AND be in the draw to win our MAJOR spot prize as Peter Blackie from Blackie Construction Ltd did last year!
2018 You Travel Prize Winner
Winners of last year's flights for 2 including transfers and five nights accommodation to a South Pacific or Trans Tasman destination were Peter Blackie and his wife, Raewyn.
"On the day we won the holiday at the Team Local Christmas mas party, the travel voucher stated we won a holiday for two to Australia," wrote Peter in his email to us recently.
"We didn't have to do this and You Travel advised us that there was a dollar value attached to our prize which we could spend on travel any way we wanted.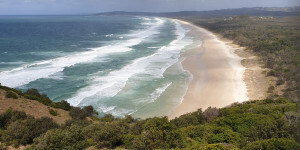 "After a lot of thought we decided to go to the Gold Coast and visit friends and family. We also drove down the coast to the top of NSW to a place called Kingscliff and stayed there for four nights. We used this as a base and did a bit of exploring around the NSW coast visiting Byron Bay and also into the hinterland.
"A big thank you from Raewyn and I to all involved. We have never won anything like this before and we plan to be at the next Team Local Christmas party so we can win it again!"
If you want to be in to win a fantastic prize like this then you need to come along to our annual Christmas function (details below) and RSVP BEFORE FRI, 25TH OCT.
2019 TEAM LOCAL CHRISTMAS FUNCTION
Date: Thursday, 7th November
Time: From 6pm, food served by 7pm
Venue: Farmer Auto Village, 116 Hewletts Rd, Mt Maunganui
Dress: Tidy casual
Cost: Free to Team Builders & partners
RSVP: Essential for catering - Before Fri, 25th Oct, by email here.
A few photos taken last year...