AGM News – Summarising our year and what's ahead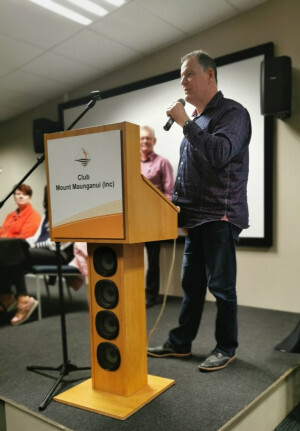 August is when we hold our Annual General Meeting with our 42 Team Provider shareholders, providing everyone the opportunity to vote in board members, outstanding issues and give feedback on direction for the year.
This year we had a larger number of shareholders choose to vote by proxy due the current situation. Those who attended as well as our proxy voters were enough to reach a quorum plus provide some excellent discussions around the table.
Recognising a Tough Year
Kicking off with the chairman's report, all agreed that it has been our most challenging year ever and we are still looking at a downturn of 10-15% in the year ahead. Although the construction industry is holding up well, our thoughts went to those in tourism and hospitality who are now struggling to survive.
"We want to encourage everyone to please continue to go out and spend money in hospitality and tourism to help support these businesses through this tough time," implored chairman of the board, Colin Campbell of Mastercraft Kitchens Tauranga.
Some Positive Results Too
Although the lockdown was incredibly challenging for us all, as well as dealing with the instability of the changing Alert Levels across our regions, the overall feeling has been that we have got through this well and everyone is working hard to keep the impact of any downturn to an absolute minimum.
An important worthwhile move for our organisation has been the transferring of our communications to online platforms including our website (with News posts such as this one), Facebook and a monthly eNews. Most recently we have also been investing in Facebook Advertising to help grow our network and created a Facebook Group to allow our members to connect with each other more easily.
Aside from creating more opportunities to communicate more efficiently with our members and key stakeholders, we have seen our network grow through these initiatives. We had three new Team Providers join us this year – The Lone Range hood, Foster Concrete Pumps Ltd and Guild & Spence Solar. We are presently in discussions with a roofing company and a plumbing company.
Our growing portfolio of high quality, local Team Providers means there are even more opportunities for our members to earn points as they buy goods and services from these businesses. We are now regularly reminding all our members that points can be used to buy anything at all! Points = Dollars!
Where to From Here?
As a growing, active network of construction industry businesses, we are now realising the opportunity to grow our businesses through our participation in Team Local. Some of the sales and marketing initiatives we can participate in are:
Social Media – Members can send us content (news, updates and promotions) to share across our online platforms.
Facebook Group – Members can upload their own content to the group for sharing to the members there.
Future Events – Our board is looking to create smaller events in future for providers and/or members to network together, get to know each other and keep our community vibrant and growing.
Facebook Poll – we are undertaking a poll to ascertain whether there is an appetite amongst Team Builders for a trimmed down end of year function
Smart Phone App – this was floated at the AGM with the general feeling that project has merit and forms the last part of the jig saw in us moving to digital communication / marketing
Please let everyone in your business community or network know about Team Local too and help us to #KeepItLocal for Tauranga!