Do Your Sums to Avoid Under-Insurance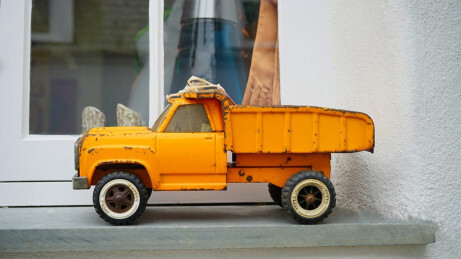 Underinsurance refers to an instance when an insurance policy doesn't reflect the true value of the assets covered by that policy.
When working with a broker to create the right insurance solution, it's up to the business owner to estimate replacement costs accurately. This helps ensure insurance will adequately cover the replacement cost of equipment or cost of rebuilding or repairing the business's premises.
Similarly, when it comes to home or contents cover, homeowners need to estimate the cost of replacing their home correctly and to ensure enough cover is in place to repair or rebuild their home to the same size and quality. Ensuring rebuild costs are kept up to date is vital.
When you're dealing with a threat to your business, or need to rebuild your home, the last thing you want to discover is that the sum insured isn't going to be enough to cover the cost of replacement.
Crombie Lockwood Agency Claims Manager, Alana Howard, says clients are often surprised at the cost of replacing certain assets.
"It's worth noting that relying on market valuations for setting a sum insured isn't actually giving you a totally accurate picture. Market valuations include the value of the land and not just the cost to rebuild - and it's the rebuild amount that you need your insurance for," Alana continues.
"For businesses, a thorough review of insurance coverage is recommended every three to five years, depending upon growth and other activities."
Keeping an Eye on Changing Values
"It's common for business owners to know the book value of individual items perhaps, but how much would it cost to replace the entire contents of a café, for example? And there are other potential unknowns to navigate too, such as where a business has been purchased as a going concern; the new owner might not have any idea of the value of specific items of equipment.
"Underinsurance can also be a risk where an older item of equipment might now cost a lot more to replace with its modern equivalent," says Alana.
Keeping replacement cost estimates up to date is vital and the need for accuracy extends beyond the moment an insurance policy is drawn up. Significant equipment purchases, updated company vehicles and alterations or additions to the physical workplace all need to be logged.
"Crombie Lockwood can help guide clients through the process of setting their total sum insured to ensure they get the full insurance cover needed." Alana Howard, Claims Manager.
The Impact of Covid on Sum Insured
Global material shortages, supply chain delays and turbulent commodity pricing could potentially alter the costs of rebuilding a home to the desired standard and within the expected timeframe. Similarly, replacement plant or stock for a business could take longer to arrive and cost more to land.
With international travel off the menu for most Kiwis, the purchase of significant items such as updated motor vehicles, lifestyle equipment like a jet ski or caravan, or improvements to the home – a new deck, spa pool for example – have become more of a priority.
As a result, accounting for changes in the nature and value of the home or other acquired assets should be added to policies accurately, and in real time, rather than passively waiting for the approach of a policy renewal date.
"The best way for anyone to keep on top of their sums insured is to let their broker know of any changes to their cover that might need to be made at the time of purchase," says Alana.
"Keeping that conversation going and keeping a finger on exactly what assets you have and what their values are, is the best way to mitigate any surprises in the event of a claim needing to be made.
"Crombie Lockwood can help guide clients through the process of setting their total sum insured to ensure they get the full insurance cover needed."
-As Published by Crombie Lockwood, April 2021