There's Light at the End of This Tunnel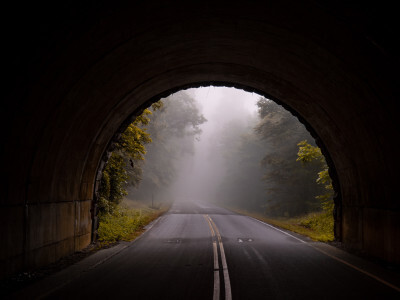 As a Tauranga owned and operated loyalty scheme created specifically for our local businesses in the construction industry, it has always been our protocol and key message to support local and buy local. Now, as we look to returning to our businesses after the Alert Level 4 lockdown period, this message is even more important than ever.
With many of our local businesses facing a possibly daunting task of keeping their business alive while still under the very limited protocols to operate under Alert Level 3, we thought it timely to share some really great advice being circulated online around how to not only survive but maybe even thrive as we enter the recovery phase of this pandemic.
Your Financial Pathway to Success
Getting financially secure is the only way any of us will survive and possibly even thrive in our businesses over the coming months. Hopefully by now you have applied for and received all available support on offer from the government, banks and other financial institutions.
Here are five extra tips to help you through this next period…
Plan Your Income – While it may be a "finger in the air" budget given the unknown period we are now entering, just putting down your best guess of an income is the first step you need to make. How much money do you have coming in right now and how much do you think you might make over the next 3, 6 and 12 months.
Monthly Expenses – Map out all your fixed and discretionary expenses over this period. Don't be shy now and don't kid yourself by down-playing your expenditure. Put everything in so you can get an accurate picture on your cashflow and budget.
Trim the Fat – Now is the time to get lean and maybe consider putting your business on a diet! Review your expenses, especially that discretionary spending. Consider ways that you can use technology or improve systems to help save time and costs.
Get Good Advice – Every accountant we know out there is continuing to work hard through this period to ensure their clients survive the pandemic. Your trusted adviser can help you out with looking at other options you may not have yet considered or simply give you the assurance you need that your business is actually doing well.
Find the Silver Lining – Now is the time for innovation and to spot those new opportunities in the market. You may not have as much competition as you did before or maybe there has been a big shift in the market so take another look at the environment you are operating in and get creative! There are some awesome opportunities out there that are just ripe for the picking.